Welcome to Luna's Home Page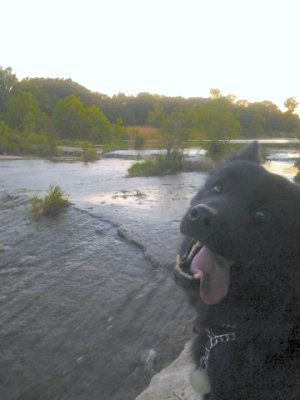 Princess Luna joined the family in 2013 when Butterfly, lonesome and blue after The Bigs went to the Rainbow Bridge, spotted a little black fluffball during her volunteer shift at Texas Humane Heroes. We know that Luna is the cutest dog in the known university, because people tell us so all the time. Even though she only grew to be about half as big as we epxected when we adopted her, she has a big personality so we call her "fun-sized."
Luna's favorite activity is chasing varmints (like squirrels and lizards). They don't cooperate when she tries to bark them out of the trees, but one of these days she's sure she'll catch one.
---